Your Complete IT Solution
---
First Month 50% Off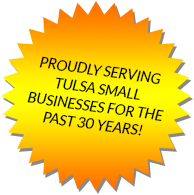 Get Your First Month 50% Off
YOUR COMPLETE IT SOLUTION
Advanced Tech Enterprises provides I.T. services tailored for small businesses. Managed Services, server, computer repair & setup; virus & spyware removal, email & web hosting, network installation & maintenance; printer setup; voice & data cabling, telecomm solutions with VOIP, & cloud computing.
The ADVANCED TECH Difference
At Advanced Tech we do what you need us to do. We adapt to your business type and business needs
Who We Are
ATE resolves every IT related issue for companies who don't have their own internal IT department. We are your IT department. If you have a computer that won't turn on, can't print, need to add users to your network, integrate/ troubleshoot software Advanced Tech Enterprises handles it for you. We offer our services for a monthly retainer fee that is designed around your size and needs from an IT department. We have been providing IT support for 30 years and our focus is to provide excellent customer service, a personable service with your budget in mind. Our focus is working with small businesses and to treat your business like our own in the Tulsa Metro Area.
We have been a customer for 3 years now and never regretted a second. Ric is so knowledgeable, he would give Yoda a run for his money. Jay is amazingly friendly and never makes me feel ignorant when I ask a lot of basic questions…..You couldn't pay me to switch!
Terrah Dunivan
Contact Us
Get Your First Month 50% Off